Choose Your Awnings
We have a wide range of custom window awnings to choose from, so rest assured that we have one to match your home and intended application. Choose from our standard, straight drop, pivot arm, zip/channel, retractable, Dutch hood and canopy ranges. We also offer a motorised option, allowing you to open and close outdoor awnings at the push of a button.
Fabric & Colour Choices
All of the fabrics that we offer for custom home awnings have been chosen for their ability to withstand the Australian climate – rest assured that they offer the durability you desire. Our range of fabrics includes: blockout, mesh, translucent, acrylic, canvas and PVC. Our consultants can help you determine which fabrics are suitable for your chosen style.
You will also be able to choose from an extensive range of colours, ensuring that your finished awnings are the perfect complement for your décor.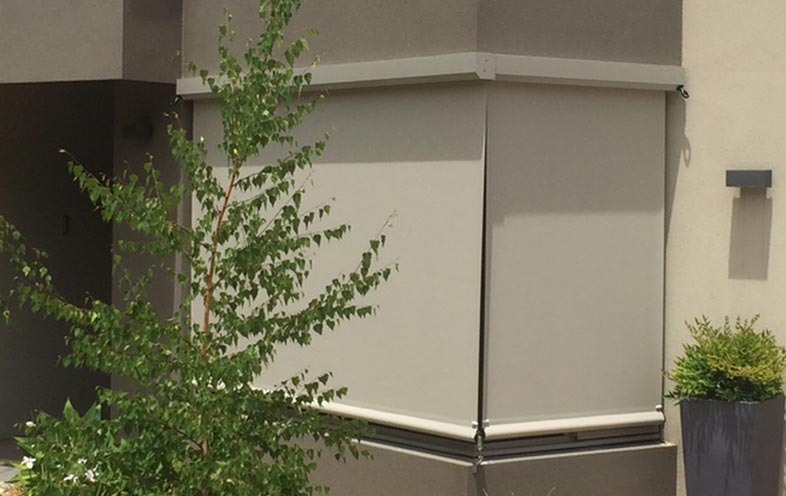 "I just loved the shades of the awning I purchased last week. They are complementing best with my room interiors and furniture. I am one of the many happy customers of yours. I will surely visit your store again. Best wishes. Keep up the good work."
Tom Anderson
FAQs
Q Can the awnings be opened or closed automatically?
AIf you have opted for a motorised solution, we also offer sensors (such as wind sensors, which will automatically retract in high winds) that can help to further protect your home and the furnishing from the elements.
Q What sort of fabric should I choose for privacy or light control?
AIf you are installing outdoor awnings to help improve the privacy in your home or maximise your control over the light, we recommend a blockout, acrylic or canvas fabric (none of which are translucent).
Q Where are these awnings manufactured?
AAll of the awnings that we supply have been manufactured in our Melbourne factory, so you can rest assured that they are 100% Australian made and capable of withstanding our – at times – harsh environment.